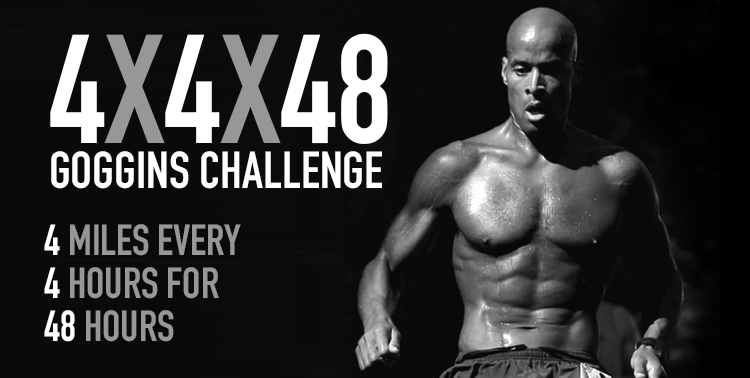 Details:
When: Starts March 4, 2022, at 5AM CET.

What: Run 4 miles (6 km) every 4 hours for 48 hours.

Cost: 0 SEK

Not A Runner? Exercise for 45-60 minutes of each 4 hour leg.

Tune In Live: David will go live on Instagram at the start of each 4 hour leg.

Official T-Shirt: An official 2022 4x4x48 shirt will be available for pre-order  starting February 2 until March 11. As the shirt is a pre-order item, it will ship approximately 3-4 weeks after the order has been placed.

Community: Encourage others to join in the 4x4x48 Goggins Challenge! In a time when there is so much divisiveness in the world, this event gives all of us the rare opportunity to come together for a common goal with people from all over the world!
(from https://www.gogginschallenge.com)
Suggestions:
Timing: Ideally you will start and complete the Challenge at the same time David is undertaking the Challenge regardless of time zone. This will have the greatest impact as people all over the world will be partaking in the Challenge at the same time. If that doesn't work for you and you plan to do the event on a different date and time, please do so! The ultimate goal is to have as many people as possible around the world complete the Challenge!

Choose A Charity And Raise Money For The Cause: While this is not mandatory, we encourage all participants to tie their efforts to a charitable cause and attempt to raise funds for that charity. This is not a centralized or coordinated effort. Each participant coordinates and handles this on their own. In 2021, over $3 million was raised for different charities around the world.

Share Your Progress and Updates On Your Social Channels: Share your photos and updates on your social channels using #4x4x48GogginsChallenge!

Share Your Story With David: Share your story AFTER the completion of the challenge (see form below) so that we can see and share the global impact that the 4x4x48 Goggins Challenge had!

Safety: Take all precautionary measures to ensure that you and others you run with are safe. You will be running at all times of the day and night so safety is paramount.
(from https://www.gogginschallenge.com)
David Goggins is a Retired Navy SEAL and the only member of the U.S. Armed Forces to complete SEAL training, Army Ranger School, and Air Force Tactical Air Controller training.
PUSHING THE LIMIT
Goggins has completed more than seventy ultra-distance races, often placing in the top-five, and is a former Guinness World Record holder for completing 4,030 pull-ups in seventeen hours.
A sought after public speaker, he's traveled the world sharing his philosophy on how to master the mind. When he's not speaking, he works as an Advanced Emergency Technician in a big city Emergency Room and, during the summer, as a wildland firefighter in British Columbia.
(https://davidgoggins.com/about/)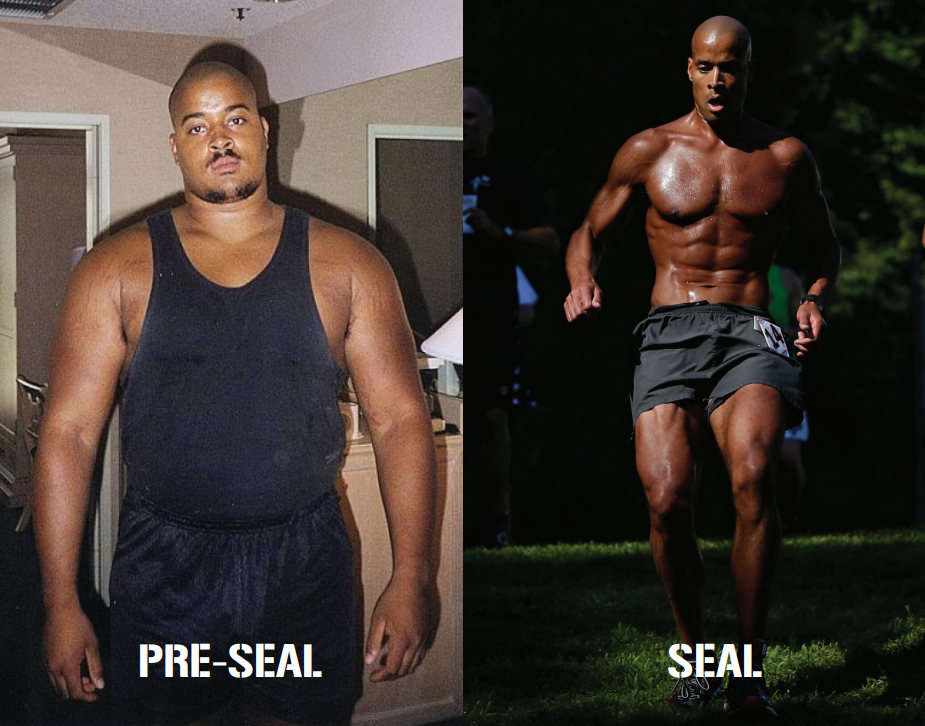 Copyright © 2023 | The 4ward Team